Bellingham's Premiere Bounce House and Event Rental Company
We offer a wide variety of bounce houses, ball pits, and other rentals to make your event a success.
Event Rentals for Any Occasion
The PNW Party is the place to go for all your bellingham event rental needs! We have bounce houses, ball pits, and more.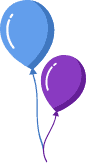 How To Rent
You don't have to worry about a thing because we've made the process simple and straightforward.
We know how daunting it can be when you're first looking into event rentals, so all of your information is available with just clicks on our website!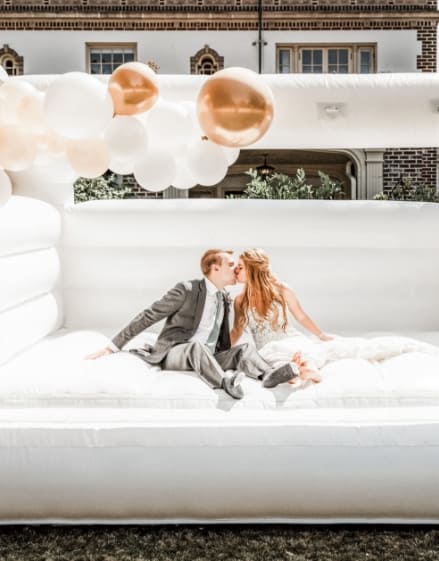 Book Your Event Rental Online
Book the perfect event rental for your next big occasion by choosing from our packages and accessories.

Confirm Your booking
We'll get in touch to confirm your event booking and any necessary preparations for the big day.

Delivery & Setup
Let us handle the little details like delivery and setup so you can focus on what really matters at your next event.

Enjoy The Party
You have worked hard to make this happen, so go ahead and enjoy yourself!
We're the premier company for bounce house rentals in all of Whatcom County! We serve Snohomish, Skagit, and King Counties as well, so don't hesitate to message us if you live around there too and ask us about our delivery fee for your event location. 
The minimum rental period is 4 hours.
We require a $100 non-refundable deposit to book our inflatables. The deposit is applied towards the total of your rental. If we need to cancel your event due to our weather requirements and policies, we will hold your deposit and apply it to a future event.
Free Service/Delivery within Western Whatcom County, WA state.
******If your event delivery location is outside of this specified delivery/service area, please confirm feasibility prior to placing your deposit. 
We require that our inflatables are set up in spaces that ate at least 50-55 degrees.
Temperatures of 60 degrees Fahrenheit or warmer are nominal for vinyl inflatables. Below 60 degrees, you'll notice the bounce house is losing a little of its bounciness. Below 50 degrees, the bounce house is a lot stiffer, to the point where some kids will complain the bounce house isn't as fun as usual. 
The real trouble starts at around 40 degrees Fahrenheit. Below 40, those molecules contract to the point where the vinyl itself isn't only stiffer, but more brittle. And that means each and every individual bounce inside that inflatable runs the risk of causing the vinyl to crack.
Safety really is our number one goal when setting up any event at The PNW Party and Events. The main weather problems that we watch for before setting up a bounce house are rain and wind. While light sprinkling may be okay for an inflatable to run in, any substantial amount of rain will make the bouncer unsafe for any participant. When the inflatable is exposed to rainfall it will soak into the baffling (interior) of the unit and take many hours to dry out as well as make it very slippery and dangerous. 
Due to these circumstances if rain occurs during the event all units will need to be shut down.. If rain occurs, or the event is canceled in anticipation of rain before any unit is set up, your deposit will be held and the event can be rescheduled within the next 6 months. At The PNW Party and Events, the job-site supervisor and managers are responsible for making the call of whether or not an inflatable should be setup and/or operated in preparation for inclement weather.
Wind is definitely harder than rain to predict before the day of the event. Once the wind speeds reaches the max for the specific unit, the inflatable must immediately be shut down until wind subsides. 
Frequently Asked Questions